Studio Z finally drops the bomb on the main list of information revealed for its upcoming mobile version of the beloved classic anime/manga franchise, with a pre-registration campaign slated to open this coming July 2021.
Shaman King Funbari Chronicle, as it is officially named, will be using a classic manga-style story visual aesthetic, along with your typical mobile game progression stuff.
Classic Experience, Classic Gameplay?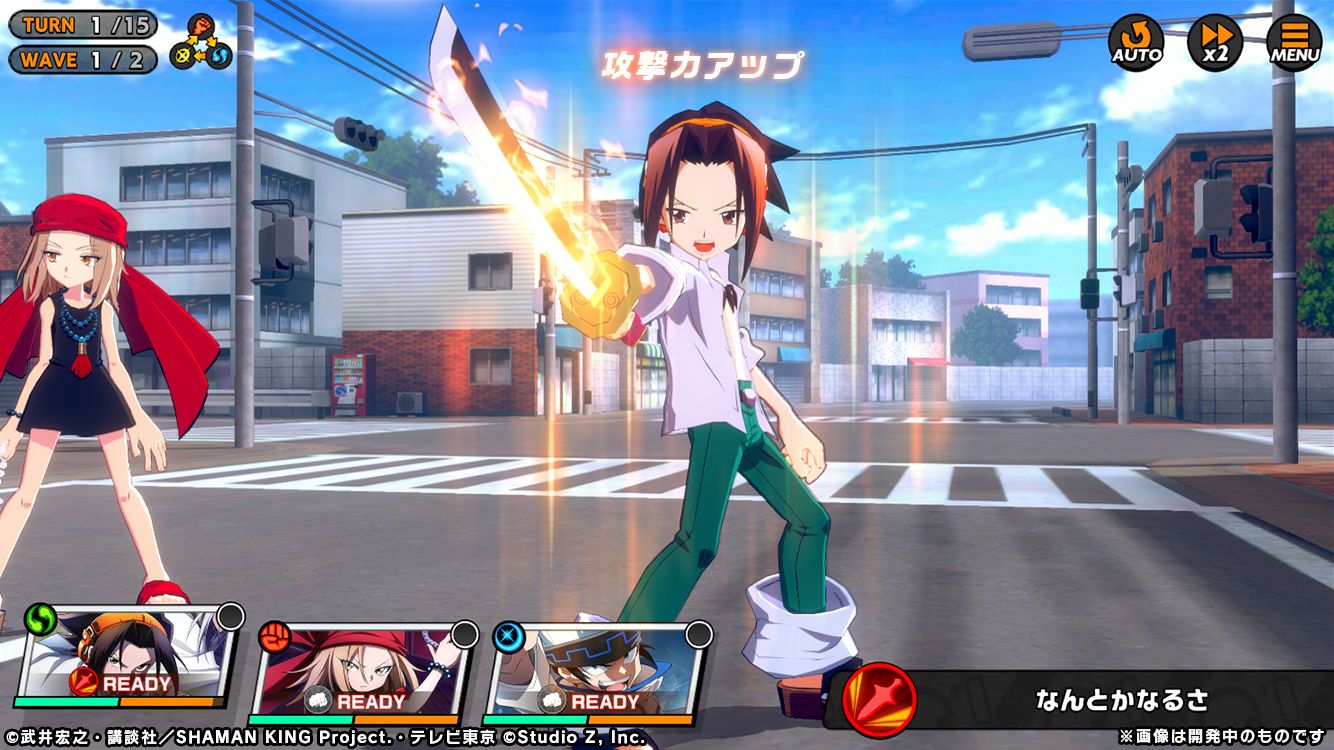 According to the teaser screenshots and basic info revealed so far, Shaman King Funbari Chronicle will feature cell-shaded 3D graphics in a combat system, something reminiscent of other Akiba-type mobile games showing full character models as well.
Formation-wise, however, resembles the likes of Toji no Miko and Digimon Links the most with its frontal progression style, traditional RPG battle mechanics, and 3D graphic animations. Indeed, this is the most advertised aspect of the mobile game at the moment, with the official description touting "3D recreations of its world setting (and favorite battles!)".
However, the more interesting part of the announcement was definitely the method of presentation for the game's story modes. As mentioned earlier, it will be presented in a classic comic style, an obvious nod to its roots with its original author Hiroyuki Takei, who started it all in 1998. Which, if other games of the same style are to be referenced, would most likely also be fully voiced (via the April 2021 remake cast update, of course)
Well, to be fair, it's technically just a single page of Manta ("Morty") monologuing that is revealed at the moment, plus a single scene-frame showing Anna. So we're still in the dark as to whether the visuals would preserve anime scenes, manga slides, or just go with something completely new.
Studio Z, by the way, proudly calls this story mode style as Mangatic Mode. And no, please don't ask us for answers about how it's called.
The Timely Reboot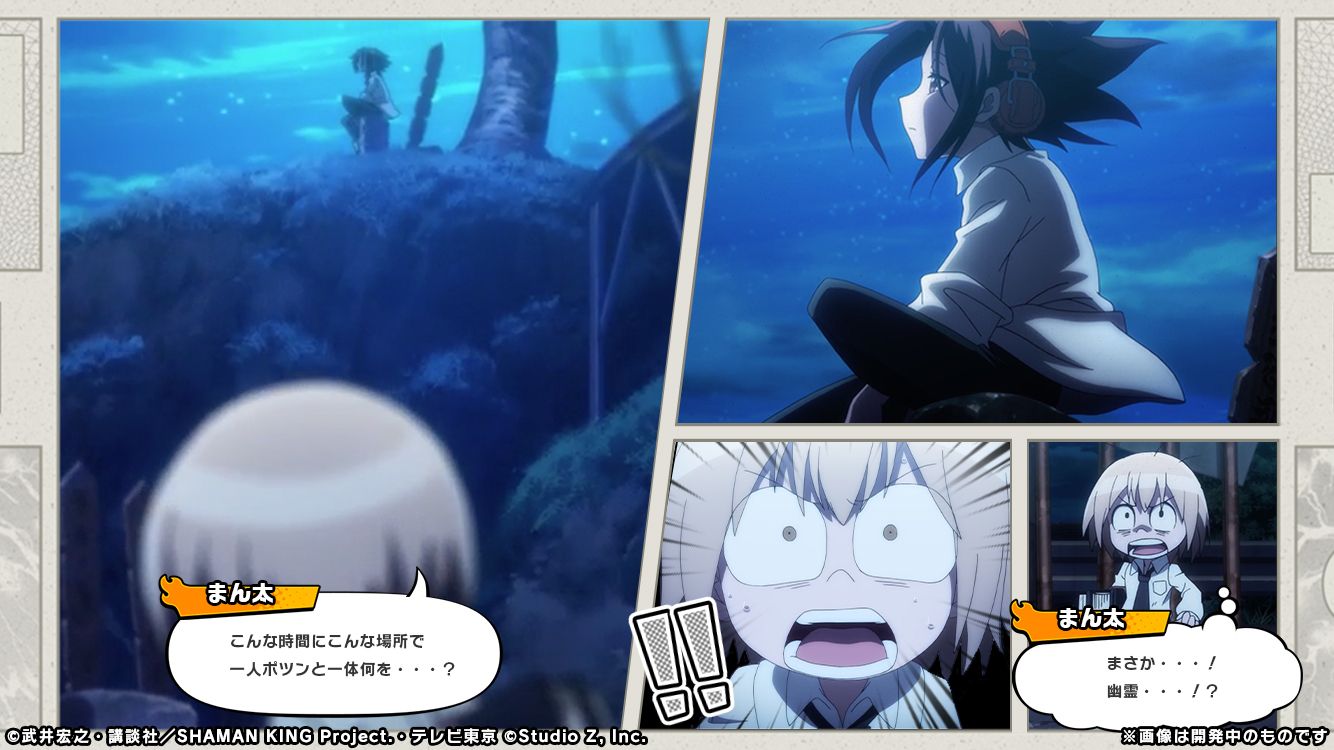 The announcement and development schedule of Shaman King Funbari Chronicle is obviously timed perfectly with the reboot of the anime version, which started airing a few weeks ago last April 2021. So as hinted a while back, this game will also include voice actors from its updated cast.
For some characters, like Pirika, and Yoh Asakura himself, a new VA will be assigned. While most of the remaining, like Anna Kyouyama, Tao Ren, Johann Faust, and others, will still be voiced by the same VAs who are still within the industry today.
This also means that any added detail, such as manga story bits and chapters that were not included in the original 2001 anime, would most likely be included in the new mobile game as well. Since you know, the first series ended with only shortly after first defeat of who originally was the primary antagonist, Hao Asakura.
But while Studio Z openly announces its intent on preserving the story experience of the classic series, there is also a certain focus on immersive themes. In particular, the announcement also included a short comment that describes the game as a combination of "coolness and casual" elements. Wait, is this a throwback to the likes of Granblue Fantasy?
Pre-Registration Campaign, Release Date
In any case, the great spirit is finally out of its slumber, and it will be working its way towards its eventual release date sometime during this year. In the meantime, a pre-registration campaign is slated to open this coming July. Though, details as to what milestones are required and rewards to get, are still to be revealed at a later date.
Base gameplay is, of course, Free-to-Play. But everyone already knows how mobile games usually roll. As for the regular trickle of updates (info about actual combat mechanics, progression system, gacha system, etc.), there is currently no word about that at the moment as well.
Title: Shaman King Funbari Chronicle
Release Date: 2021 (no specified date)
Genre: Command Progression RPG
Official Game Page (Japanese): N/A (TBD)
Official 2021 Anime Page (Japanese): https://shamanking-project.com/
Distribution Format: Free-to-Play (F2P)
Operating System: Android, iOS
Copyright: Hiroyuki Takei, TV Tokyo, Studio Z
Sources: